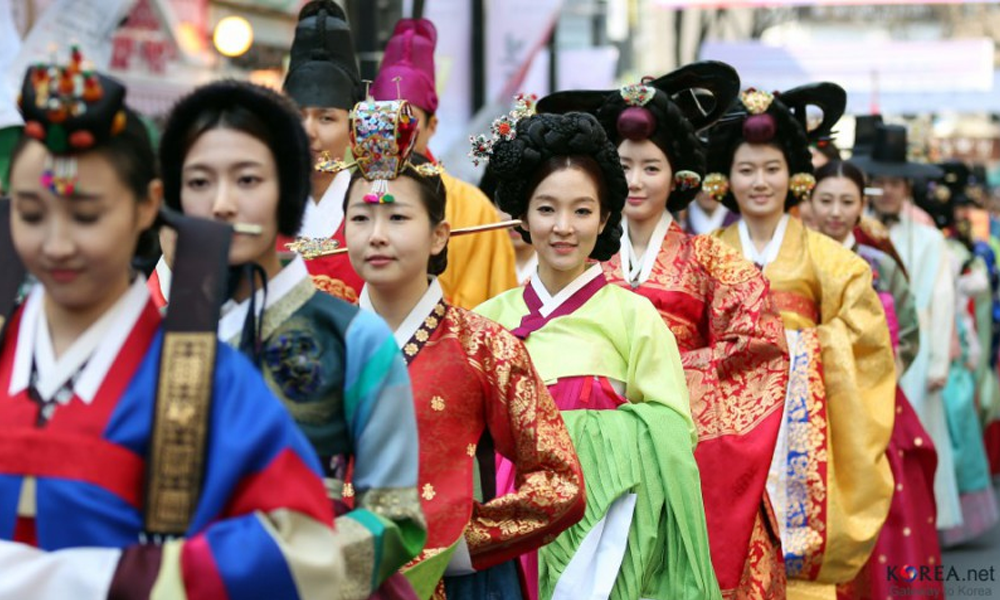 source
---
As I continue my research for my thesis proposal, I had hit a roadblock when dealing with the architectural aspect of the proposal. In order to have a greater understanding of the existing facilities between North and South Korea, I did some "horizontal" scaled research, where I looked at a myriad of different facilities and split them into different categories, and compared them in scale, and how similar they were to the opposing side of Korea.
---
Searching for that inter-Korean "Relic"
---
Other than the more obvious Hanok house, there are little bits and fragments of history between North and South Korea that show a timeless connection between them. I believe that a big reason for disagreement when discussing Korean Reunification is that other than the financial demand of the South side, the younger generations feel more "alienated" when they look at the other side. The older generation still have relatives, family, or acquaintances in North Korea, but as time goes on, the younger generation do not feel that connection to North Koreans, despite them sharing the same heritage just over 50 years ago.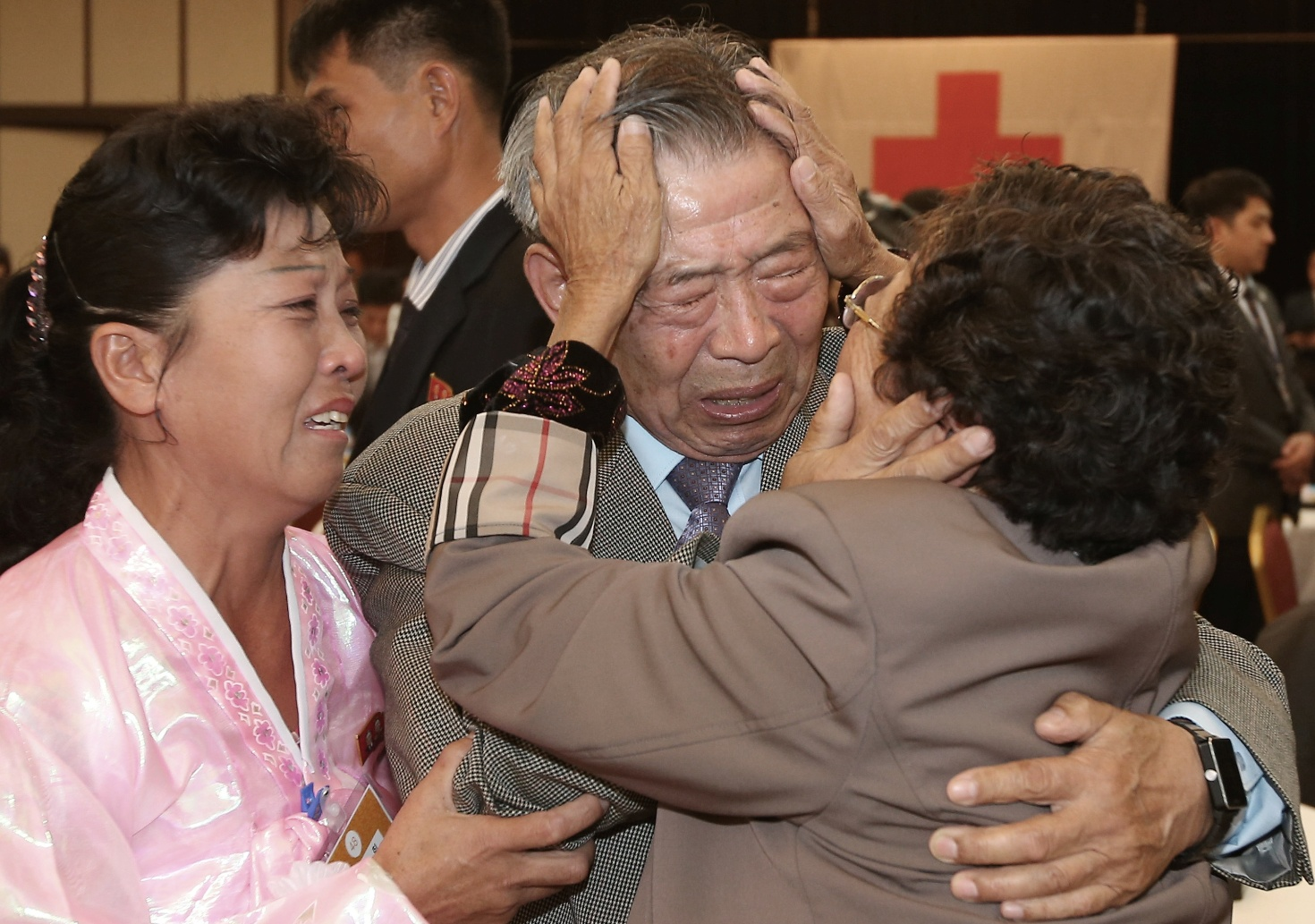 source
This is why family reunions between North and South Korea are very important, in addition to being widely talked about during unification talks between the leaders. With these reunions and Hanok houses, are there other properties or characteristics that are similar between North and South Korea? Is there anything else that can remind the people that they are more similar than they thought, just under different governmental institutions and lifestyle.
Culture Part 1: Cultural Centers
---
These precedents are directly compared by scale, and location.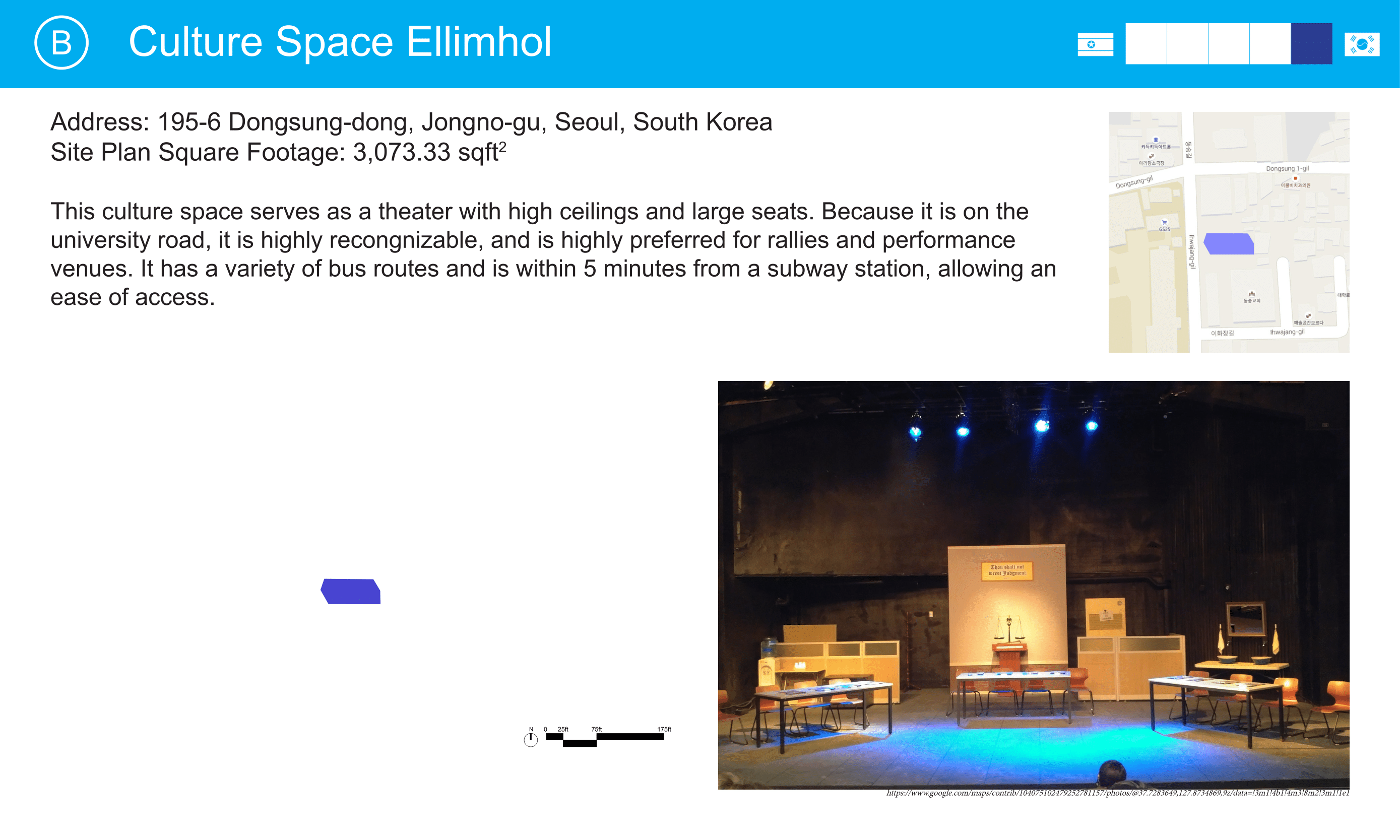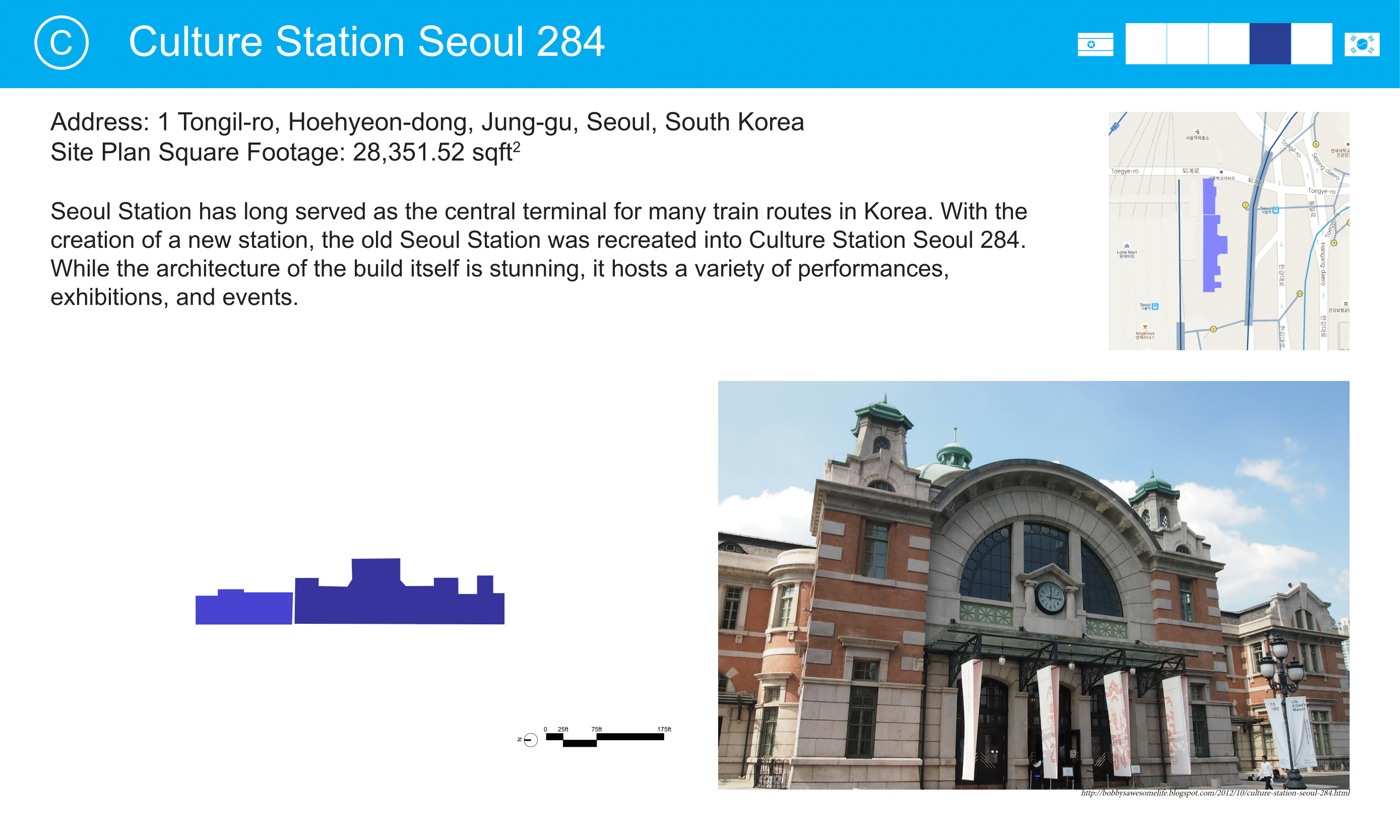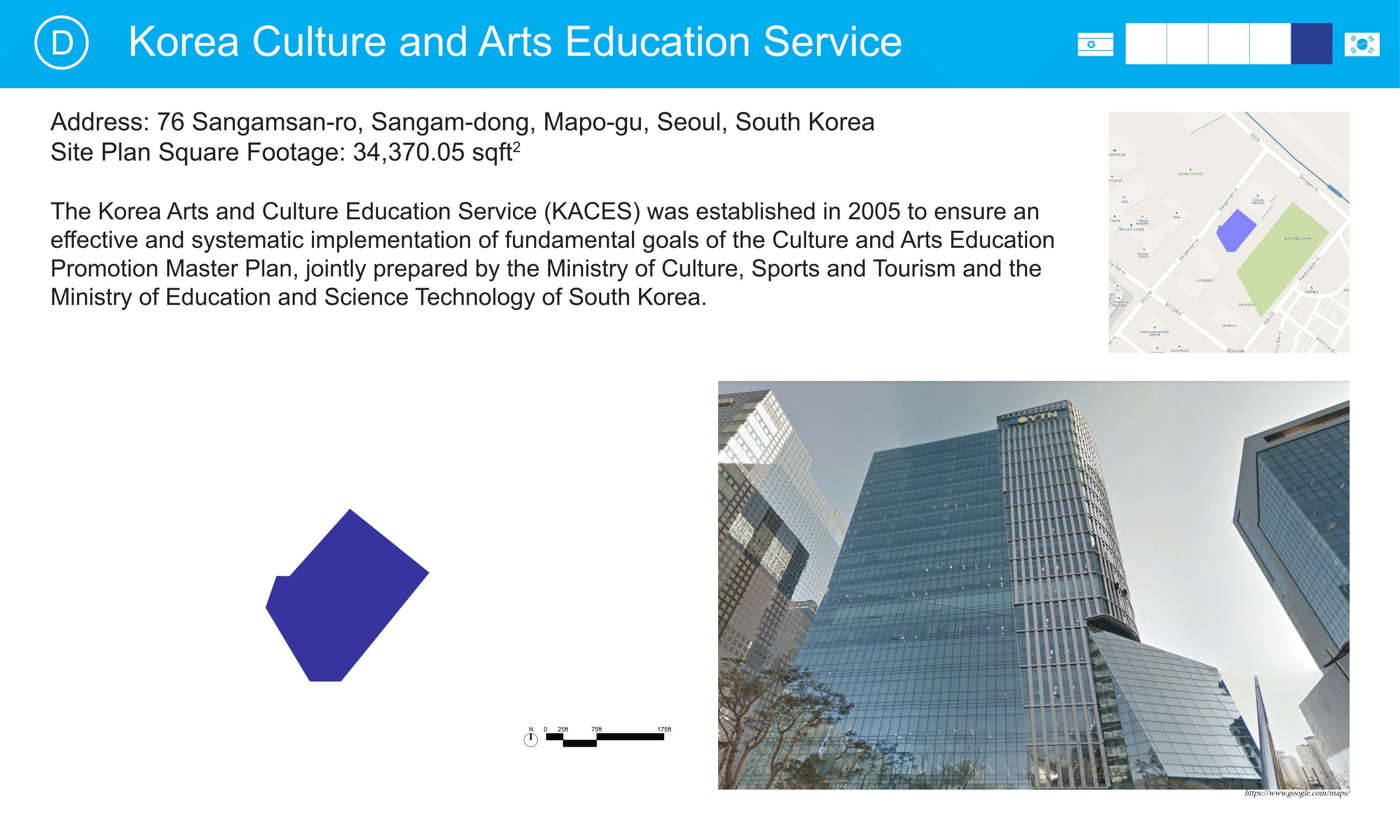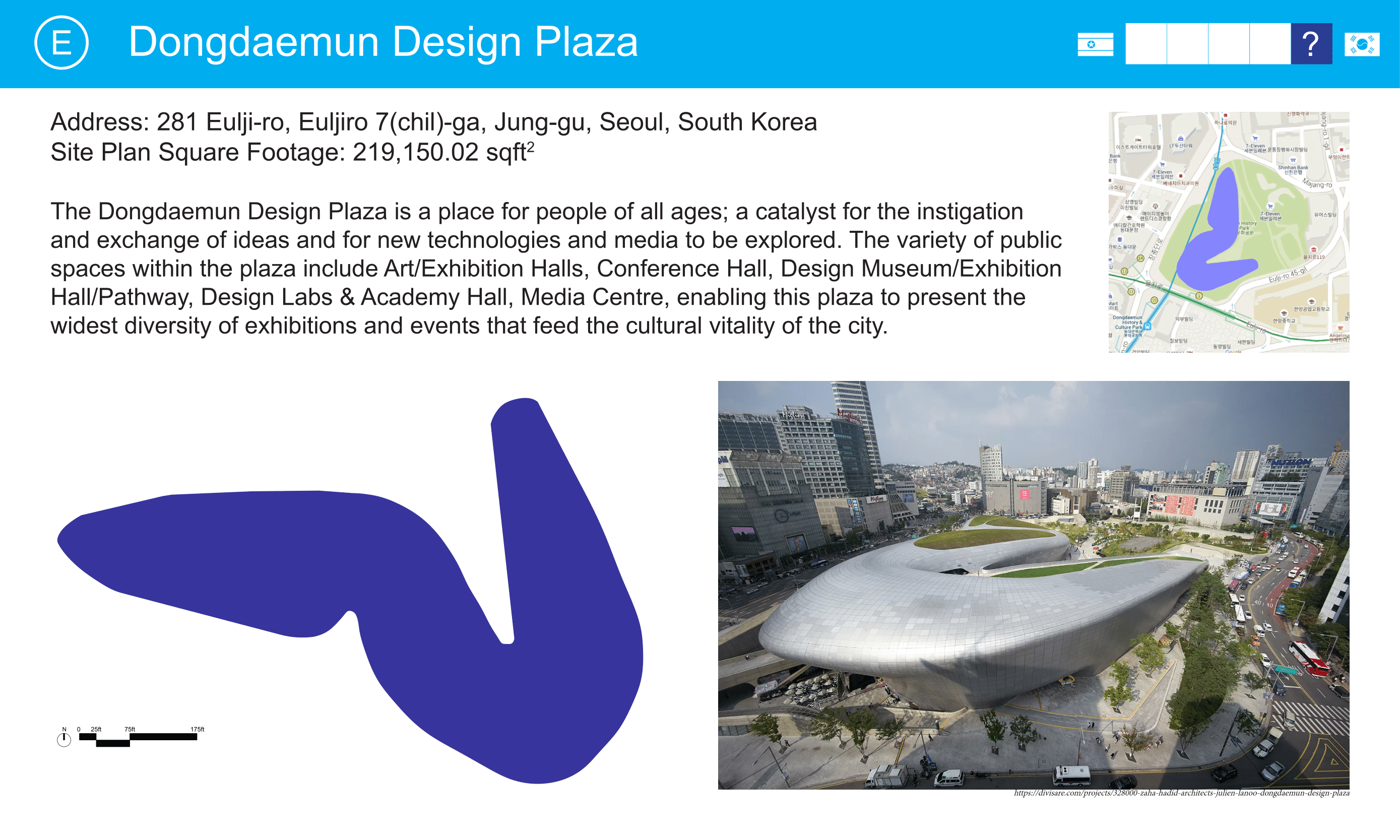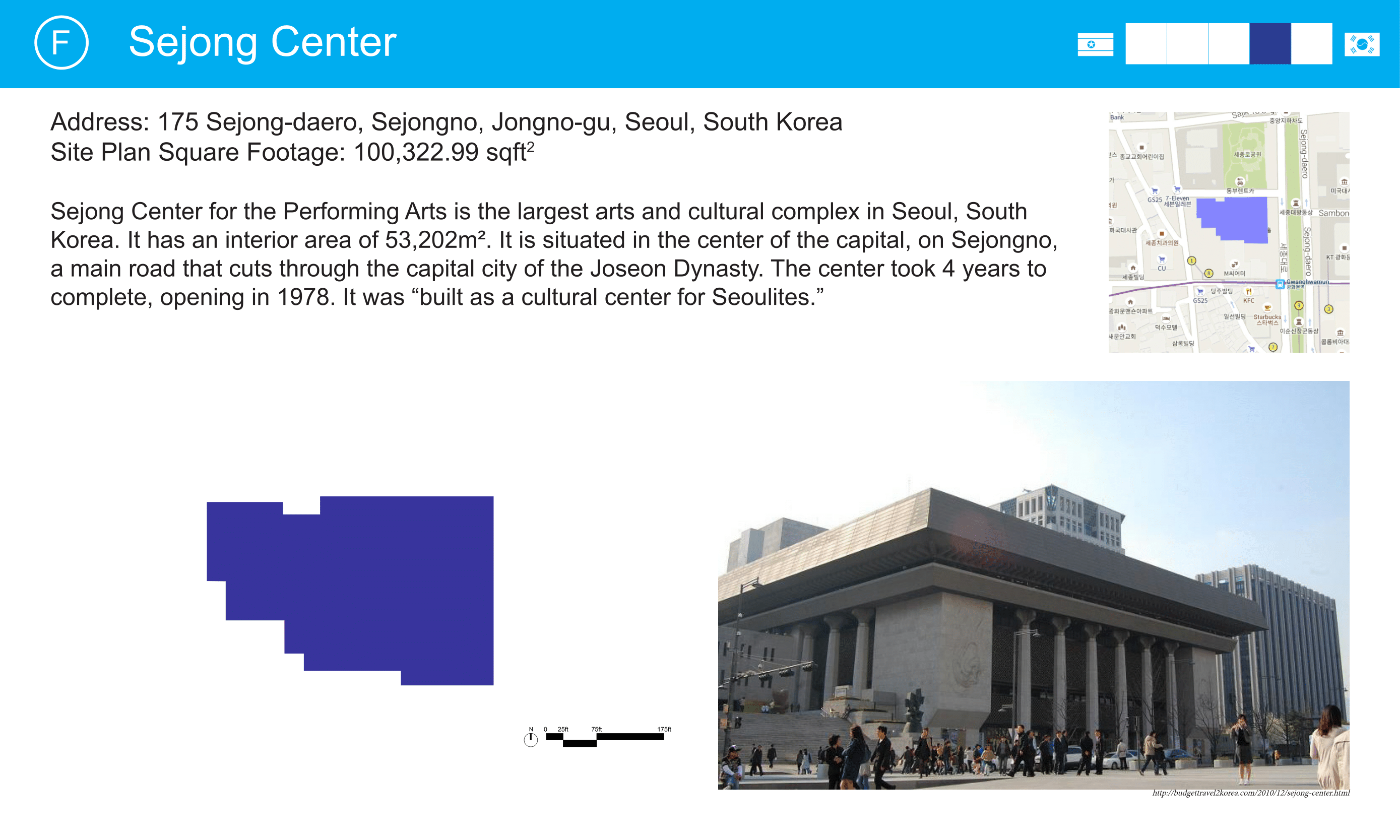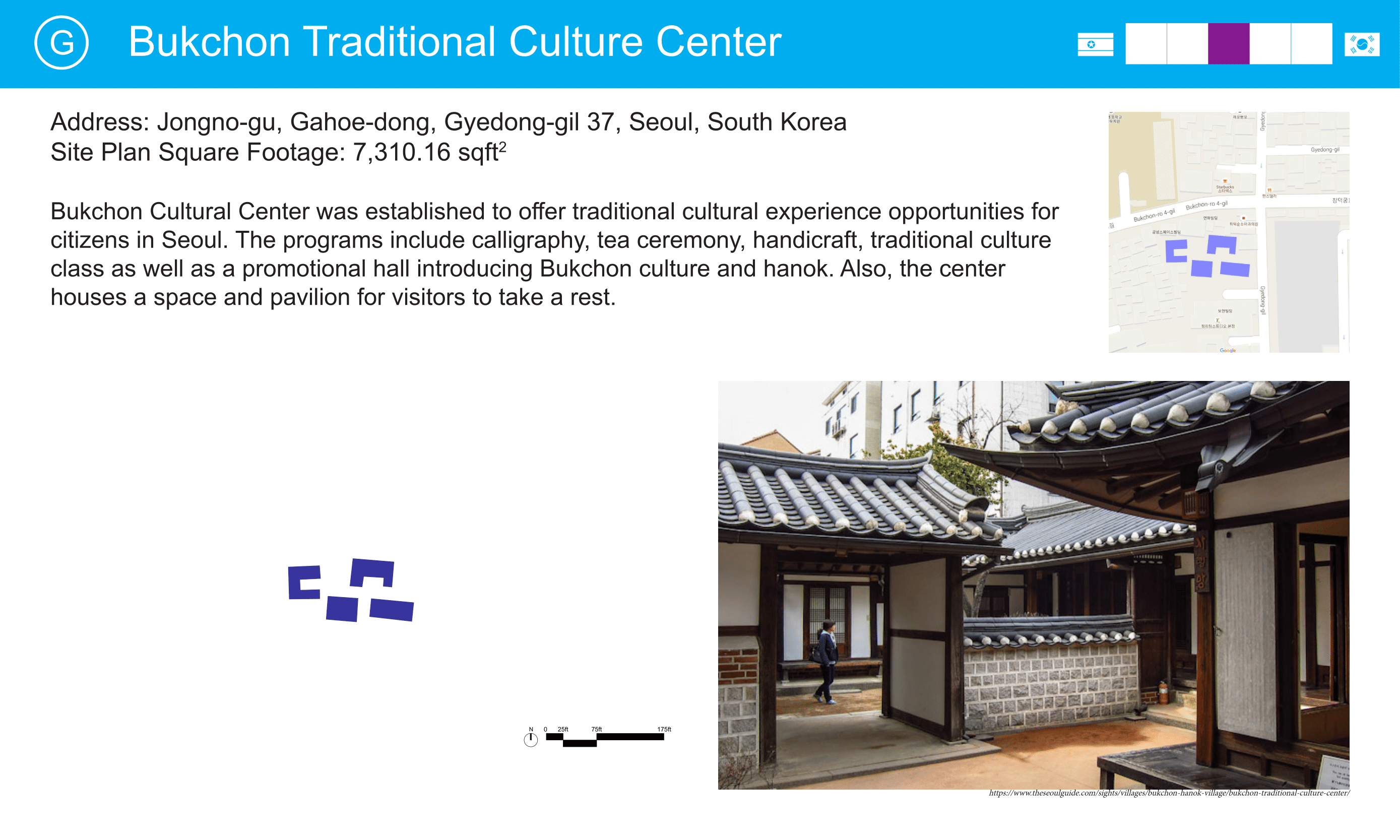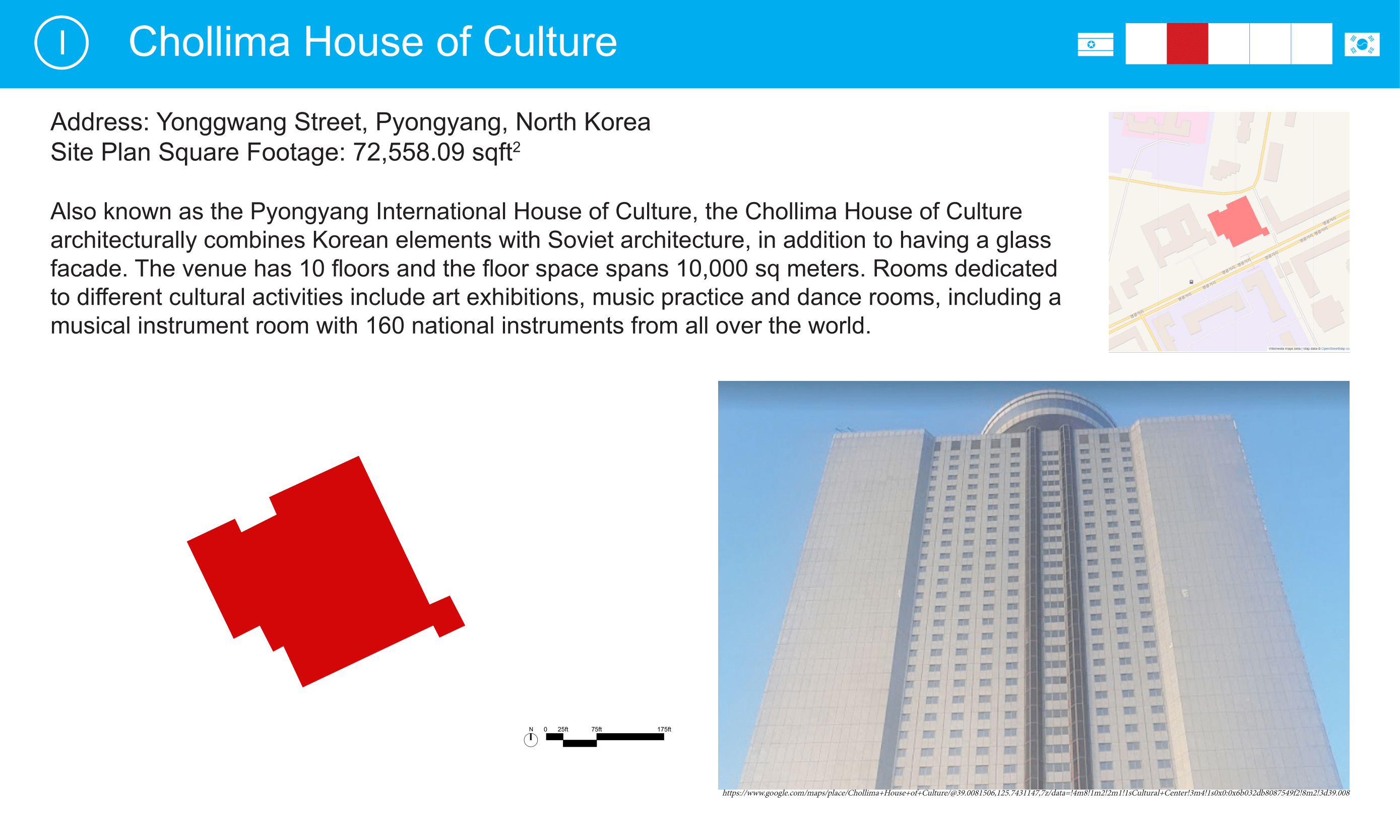 ---